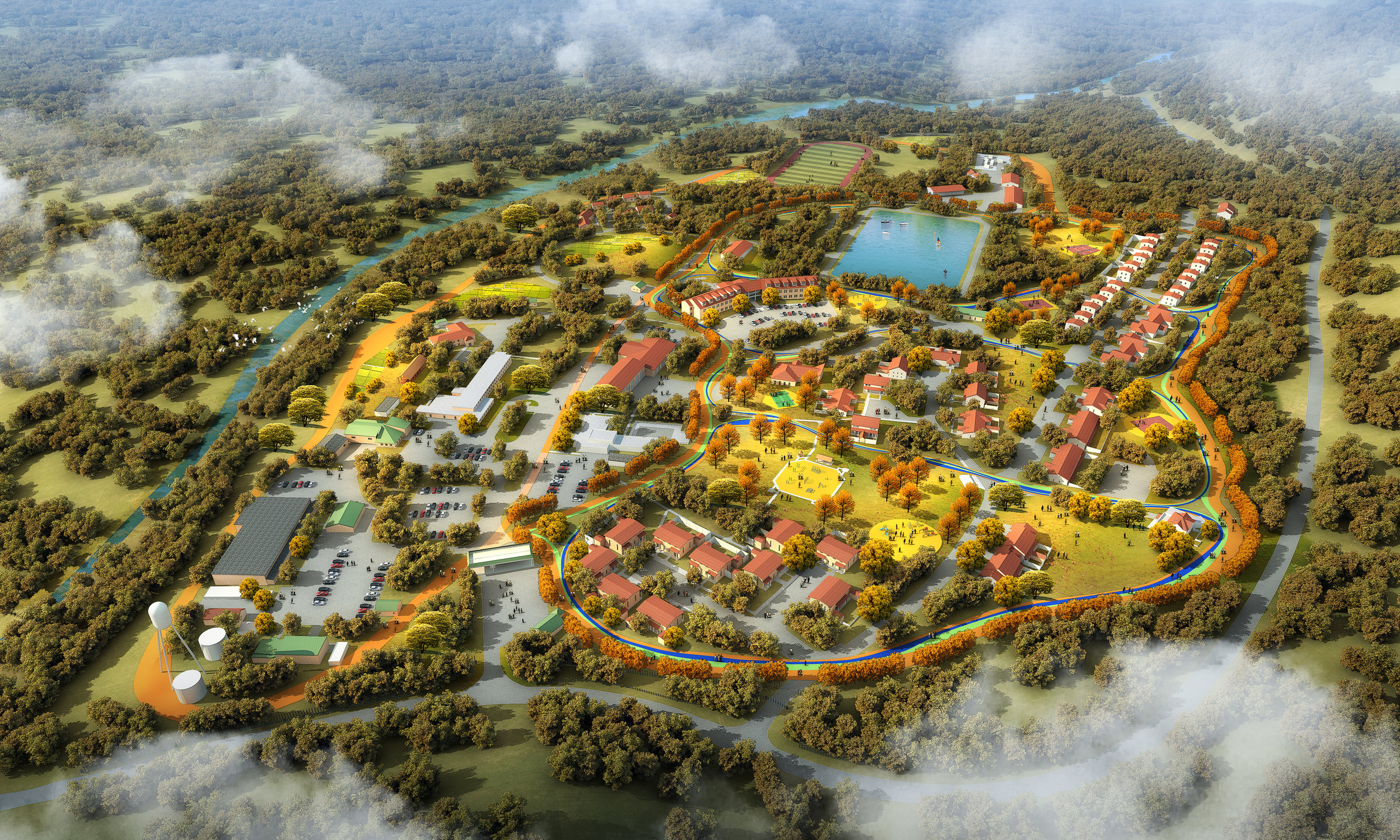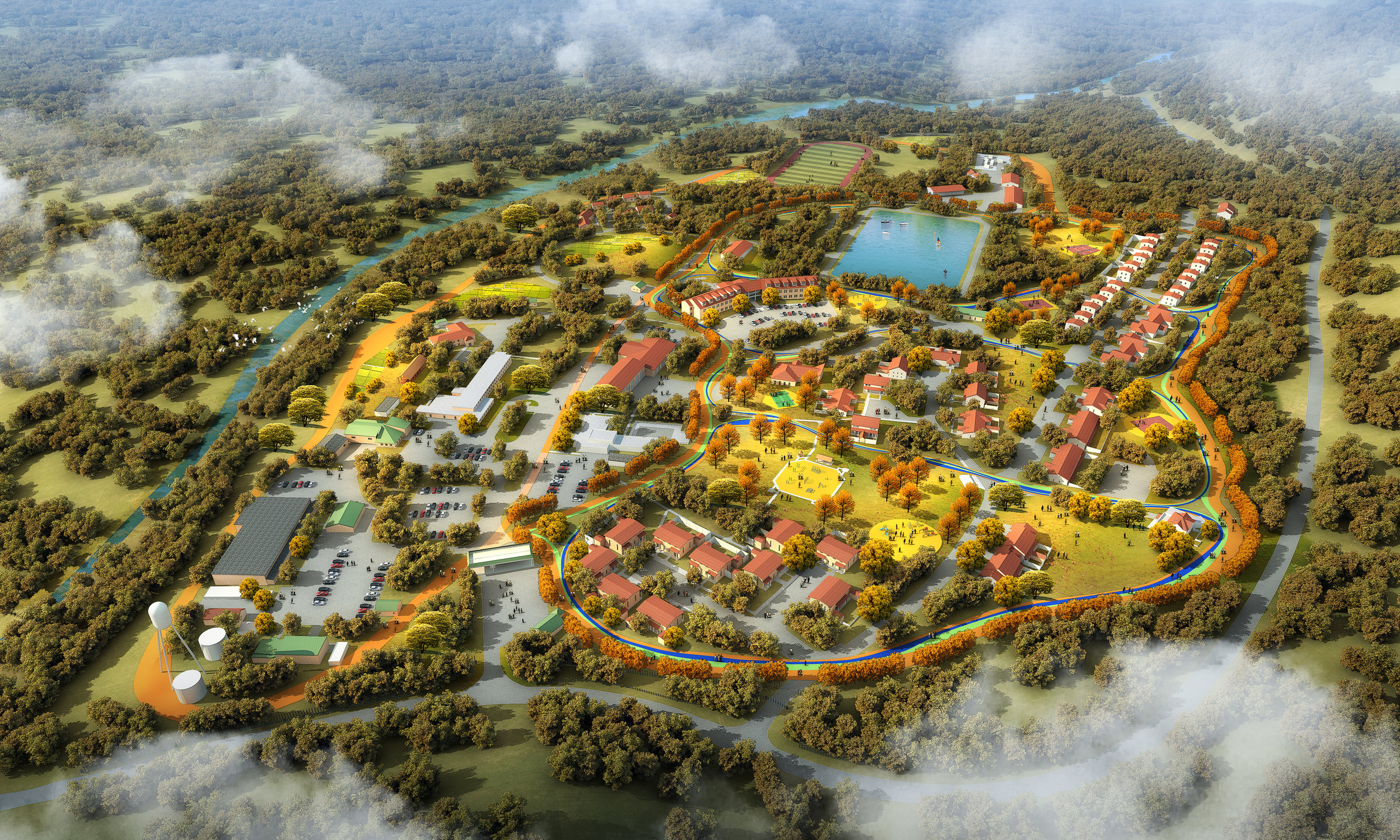 Sugar Grove
The World's First Autism Community
Scalar Architecture has been engaged by Gersh Academy to transform the 122 acre Navy Intelligence Residential Campus of Sugar Grove, West Virginia – past home to Edward Snowden – into an integrated world's first "Autism Community".
Nestled in the Blue Ridge Mountains, with more than 100 buildings, the Autism Community campus is designed for the education, independence and socialization of individuals and families with members in the Autism Spectrum Disorder (ASD). In a fully adaptable and protected environment, the campus offers a range of programs from sixth grade through adulthood for close to 600 individuals. Each member of the community is empowered through innovative methodologies, simulations and facilities tailored to the special requirements needed for increased independence. Enveloped in context of care and acceptance, families can participate alongside their child by utilizing the community facilities, -including education, housing, exposure to daily experiences like shopping, therapy, training, group support and recreation. In addition, The Autism Community includes amenities and services to give families needed respite care. The Autism Community Campus will partner with local and national businesses to offer training, job placement services and opportunities to work on site. In addition, the Autism Community also offers a unique environment for University researchers, interns and individuals seeking experience and certification.
In all, Scalar Architecture has configured a campus in which the pedestrian networks, environmental performative systems and new programs conspire to produce a vibrant augmented perceptual realm that afford a tailored inhabitation and navigation of its ASD inhabitants. And in so doing, the campus affords an enhanced independence and sociability to its community.
Project Location: West Virginia, United States.
Total Area (ha.): 50 ha.
2019 - Ongoing
Project Team: Julio Salcedo – Principal in Charge, Alberto Martinez - Associate, Carlos Torres, and Hee Namgoong